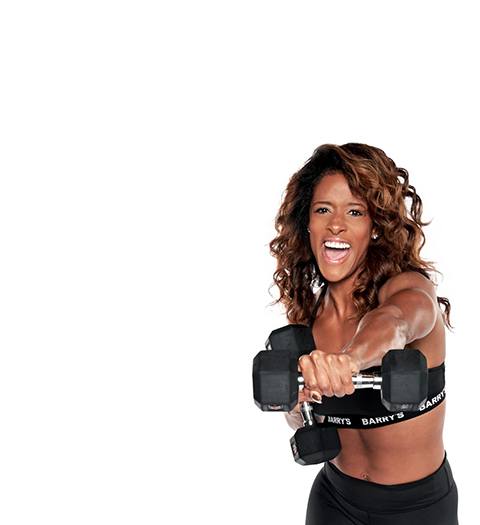 About
Get to know me
I've always been immersed in both the fitness and nutrition worlds. Having started cooking classes at age 6, combined with a long standing career in track and field as a State Qualifying Long Jumper and Sprinter, I realized at an early age the value of nutrition and exercise. With over 10 years in the industry, I'm a Puma Team Faster Athlete, Certified Personal Trainer, competitive bodybuilder (nationally qualifying in bikini and figure) and Master Trainer here at Barry's. I'm also the owner and operator of ClayFormations, a customized meal prepping and delivery company.
I specialize in body sculpting, nutrition planning, and strength and conditioning. I believe women shouldn't be afraid of weights and I teach them how to lift and sculpt the bodies they desire. I know how to get results and transform bodies. I'll tone up your legs, plump your booty and sculpt your back… all while making you laugh and sweat!
Find me on IG @ingridsclay
BOOK ME
Los Angeles
---
Inspiration
My mom (fitness enthusiast, entrepreneur, lover, best friend)
---
Music Style
Turn up!!
---
Mantra
That s*%t don't come for free... you better work!!