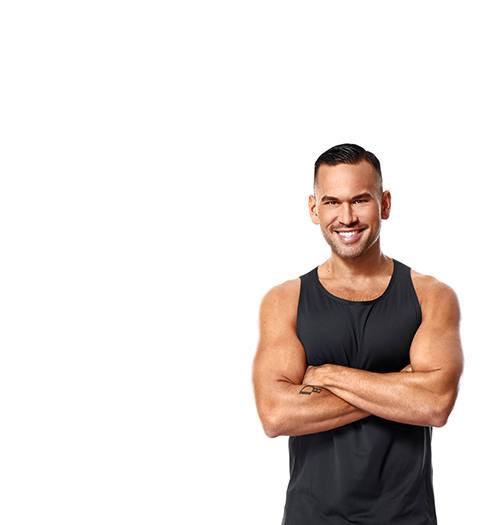 About
Get to know me
I'm a renowned trainer and fitness expert who hails originally from Hawaii, which is where I trained my very first client — myself! I underwent a radical transformation of mind, body, and spirit and came out the other side over 100 pounds thinner and much wiser.
Some of my proud accomplishments are: the Co-Founder and Creator of Cyc Fitness, a Men's Health Fitness Council Founding Member, a Spokesperson for VitaFusion, an Under Armour™ sponsored athlete, a Master Trainer for Barry's Bootcamp, and the creator of the DRENCHED™ method (a combination of plyometrics and martial arts). I was also a Master Trainer for NBC Radius Fitness. But to date, my biggest accomplishment is helping people live a healthier lifestyle and guiding them to success in reaching their fitness goals.
Find me on IG @keonihudoba
BOOK ME
---
Music Style
Fun beat pumping, eclectic, energy boosting vibes!
---
Mantra
I do because I can, I can because I want to, I want to because they said it couldn't be done.
---
Guilty Pleasure
City Cakes half pound cookies!