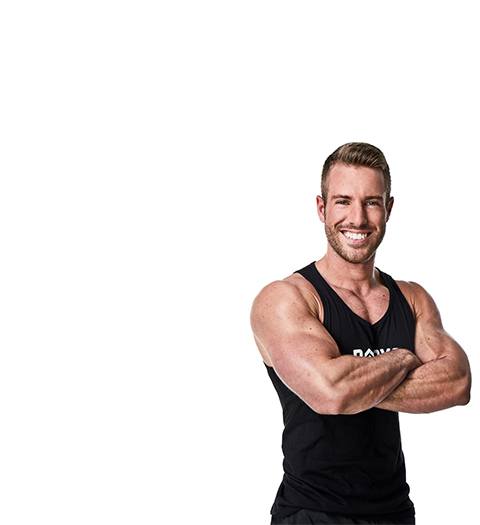 About
Get to know me
Don't let my Southern accent fool you into thinking you'll get off easy, because my class is anything but. Originally from Kentucky, I moved to New York and joined the Barry's team in 2015, bringing along my years of Nashville songwriting and performing in the country music industry, combined with a passion for group fitness and weight training. In a short time, I've been lucky enough to garner interest from the fitness world, and have been featured on numerous magazine covers as well as inside top men's fitness and fashion publications both in the U.S. and abroad. As a social media trailblazer, you can find me interacting and staying in touch with over a third of a million followers with ongoing fitness and style posts. Relentless hard work and having an ambitious soul are what I've found to be the keys to success, whether pushing a song through the Billboard charts or pushing the final rep out of a heavy squat, it's all about effort. The hour you'll spend in class with me is an experience second to none, and if the workout doesn't leave you wanting more, my playlists certainly will!
Find me on IG @joseygreenwell
BOOK ME
---
Inspiration
The one thing people remember most about you is how you make them feel, so my inspiration is more of a daily reminder to leave a positive impression on every person I can throughout the day.
---
Mantra
This sprint represents an achievement, and there are so many people in your past wanting you to fail... prove them wrong!
---
Checking Out
Playlist, honestly...