Work
(out)

From Home

The Best Workout in the World from the comfort of your living room.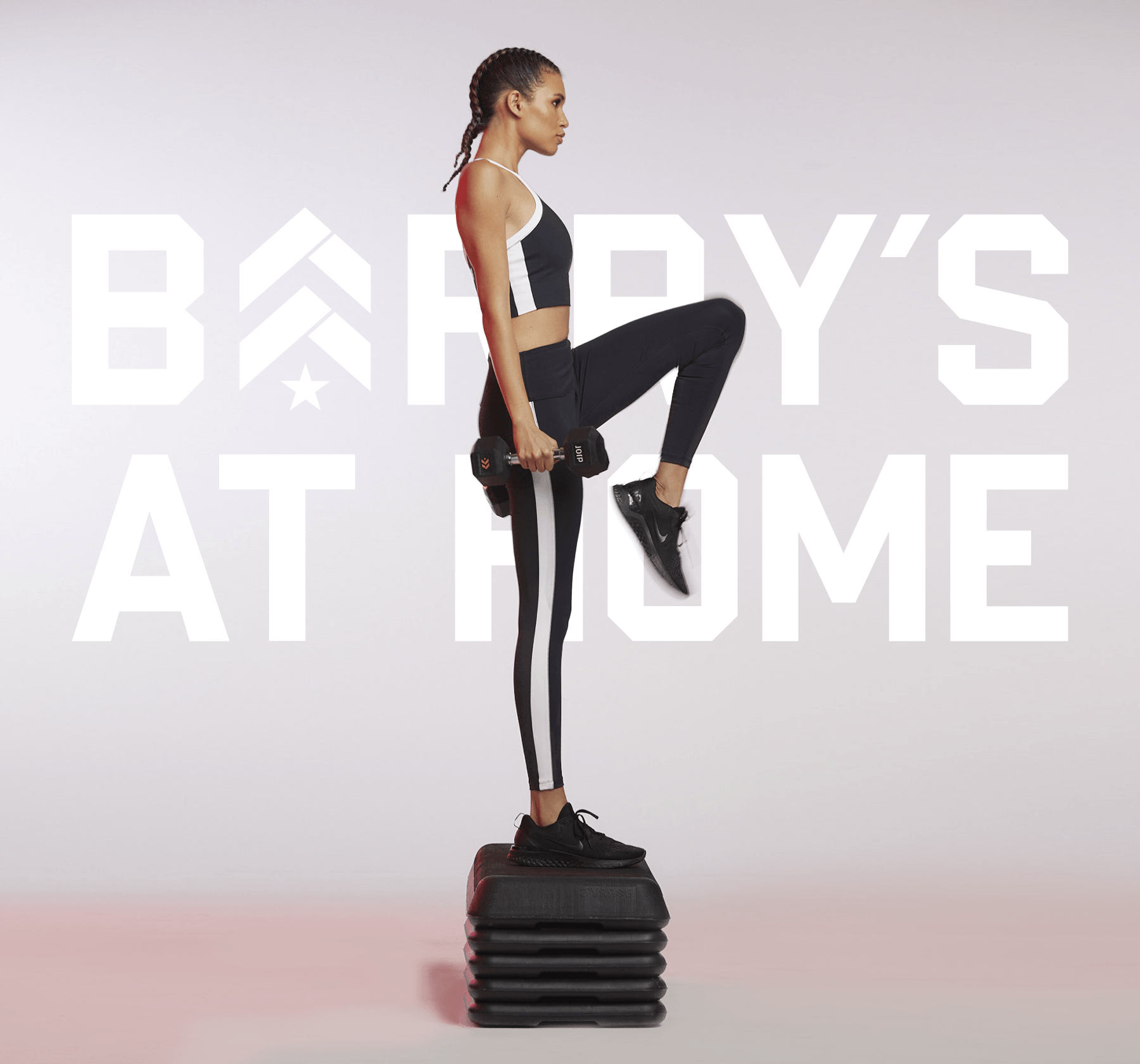 WELCOME TO THE (VIRTUAL) RED ROOM
THE RED ROOM WORKOUT YOU KNOW AND LOVE
Barry's At-Home is your chance to feel the magic of the signature Red Room from the comfort of your own living room. Work(out) with best-in-class instructors from across the United States as they guide you through an At-Home version of the Best Workout in the World.
---
WHAT IS BARRY's AT-HOME
Group classes.  If you're shy, video is optional.
Classes on Eastern, Central, and Pacific time zones.  Finding a class to fit your schedule has never been this easy.
Four types of classes: Bodyweight, Bands, Weights, and a few traditional Barry's Treadmill & Weights classes.
Need equipment?  Head to our Barry's Shop.
---
READY TO GET STARTED?
Check out our new Weekly Membership.  All At-Home credit packages can be used across all regions (West, Central, East),