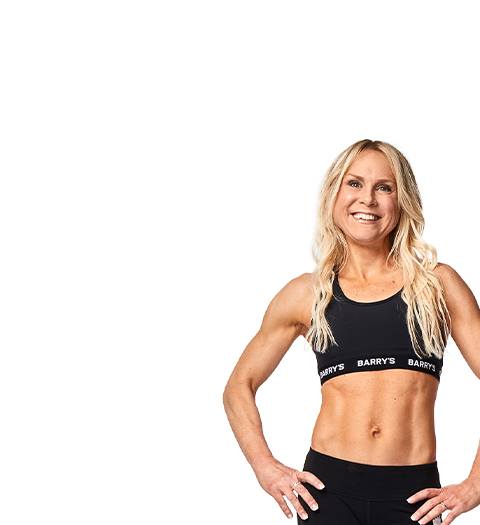 About
Get to know me
I'm a tiny powerhouse, sweat junkie, motivator, ass-kicker, and total goofball. I believe in hard work, but that working hard can be fun too! I'm living proof that you can stay strong and fit after marriage and three children. Originally from Fargo, North Dakota, I began my fitness journey in a high school PE weight-training course. I was inspired by the strength it gave me, not just in the weight room, but in every aspect of life. My passion for health and fitness was ignited when I discovered group fitness and began teaching kickboxing, barre, TRX, strength, conditioning, pilates and cycle classes. But when I took my first Barry's Bootcamp class in West Hollywood, it was love at first lift, and I began teaching at Barry's soon after its opening in 2011.
Find me on IG @rhondahun
BOOK ME
Westchester
---
Inspiration
I find inspiration everywhere: in music, community, victories, struggles… but most of all, I find inspiration in sweat: Inspiration through perspiration!
---
Superpower
Delivering a challenging class with lots of energy and motivation, and offering modifications to inspire everyone to work within their best abilities for their absolute best results.
---
Awards
AFAA Group Fitness Certified Instructor; AFAA Mechanics of Injury Prevention, Modification and Rehabilitation, TRX Group and Personal Training; Schwinn Cycling, Megaformer, Treadmill Running, Kickboxing, Barre; Equinox NY Metro Group Fitness Instructor Excellence Award.