Instagram's favorite lemonade, Dirty Lemon, is now at Barry's. 
The brand's glass bottles look pretty, but it's what's inside that really counts.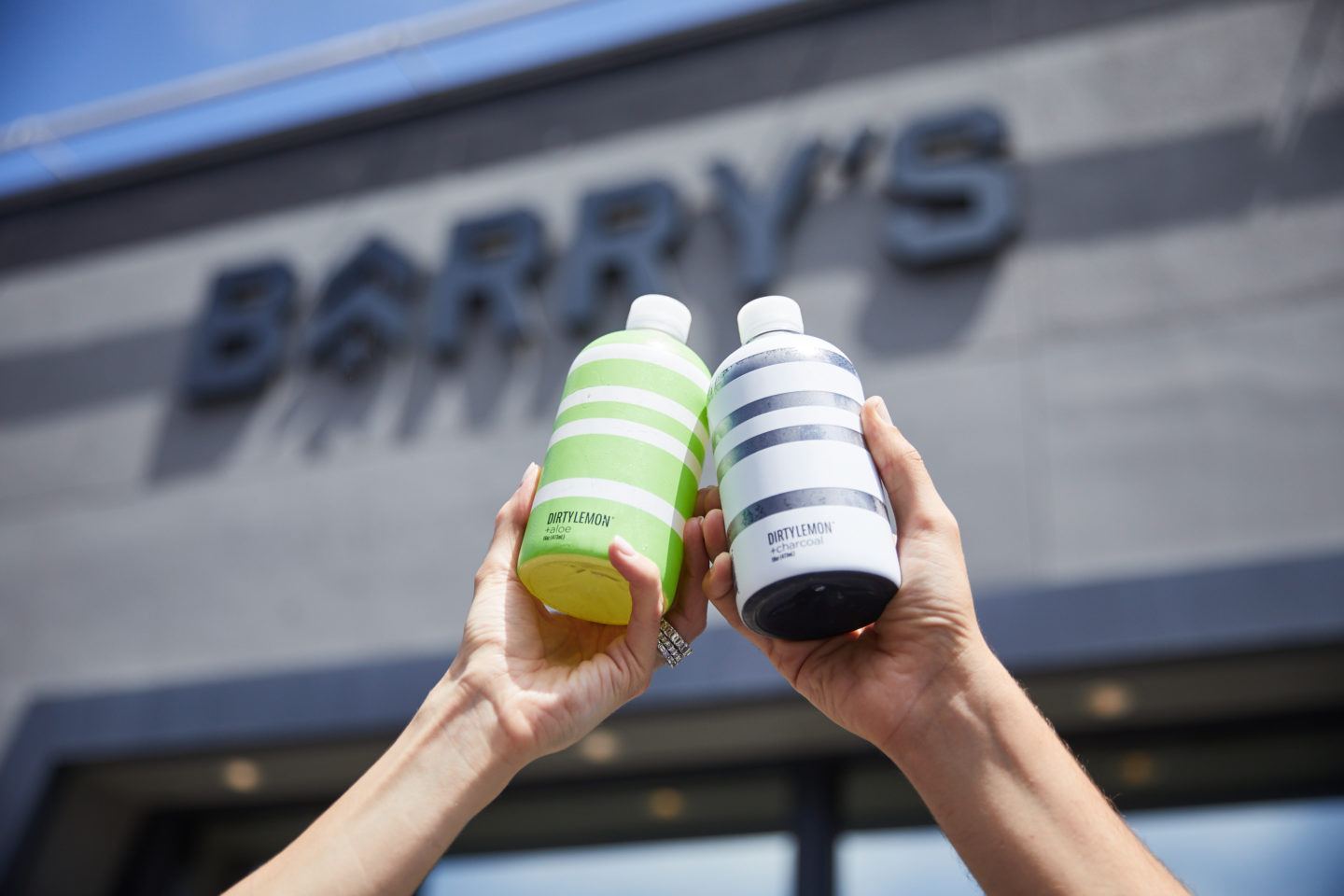 Why is everyone so obsessed with me?
Ingestible wellness is here to stay. Look better, feel better, and improve your mental state with this super low-cal drink that features with 1 gram or less of sugar, naturally occurring from the lemon juice only.
Every Dirty Lemon drink starts the same – with lemon and water – then "dirtied" with a key ingredient; think matcha, ginseng, turmeric, and even collagen for added skin and body benefits.
Dirty Lemon drinks come in a handful of flavors, but here are our faves:
For focus and energy in the Red Room, try +ginseng instead of reaching for your morning cup. Later coffee breath! 
When the thirst hits, grab +aloe; aloe vera and coconut are known power plants to help with hydration.
If you've decided to #treatyoself a little too much, +charcoal reduces bloat, calms your tummy, and absorbs impurities to naturally detox the body.
When you really need that beauty sleep, +valerian features calming botanicals and magnesium to promote drowsiness for better slumber. (And so you can wake-up refreshed for that AM class.)
Work out, get dirty, repeat. Just make sure you take a photo and post it.