The best workout in the world just got better.
Flex, our studio within a studio (at select locations) is a dedicated space for added Barry's concepts so that you can work out with us even on the days you're not in the Red Room.
To complement our OG high-intensity workout, we've created two unique classes within Flex studios: LIFT and Release. Consider this trio the perfect threesome for a better body.
Here's the breakdown of our expanded offerings:
LIFT
A small group strength-based class using dumbbells, resistance bands, and your own hot bod – no treadmill required. LIFT is designed to improve body composition, build muscle mass, and rev your metabolism through focused, technical strength training.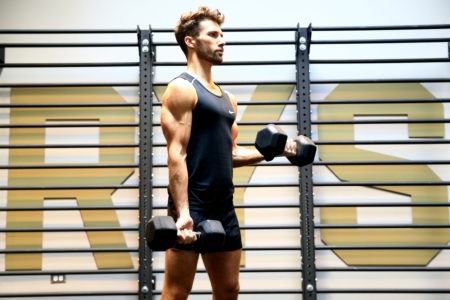 "We heard the demand for more strength-based programming at Barry's. LIFT was born for our clients specifically looking for added challenges beyond their Red Room workout."
 – Joey Gonzalez, CEO
Release
An instructor-led mobilization and recover based class designed to help you recover from the work you put in in the Red Room. Release will improve your range of motion, relieve muscle soreness, and help prevent injury.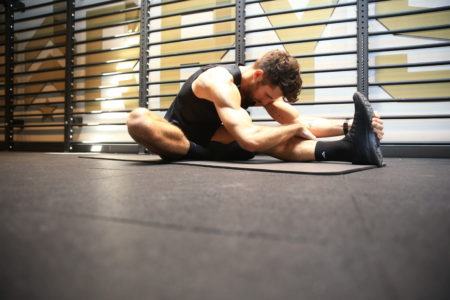 Burning questions? We've got answers!
Kate Lemere, Chicago Founding Trainer & Director of Marketing, Special Projects, gives us the 4-1-1 on these specialized classes:
Q: Why should I leave the Red Room for my workout?
A: The Red Room workout is our original, high-intensity interval workout that put us on the map. Using treadmills and benches, you'll build muscle and burn calories through cardio and strength training in a large group setting. You can't beat the energy in there.
But if you're really trying to build up, additional strength training is one of the most efficient ways to change your body composition. That's where LIFT comes in. 
Likewise, you're doing yourself a disservice if you're not taking your recovery as seriously as your training. Release is key to avoid injury so you can bring your A-game to those heavy-hitting workouts.
Q: I'm always DTDF (down to Double Floor). How is LIFT different?
A: Both Double Floor and LIFT are strength-based workouts, but LIFT classes feature slower paced technical moves to work primary and secondary muscles to full exhaustion. Each month you'll be able to track progress with special benchmarks to work against like time, reps, and weight. There's also planned recovery in each session for muscle recuperation.
Q: When should I work out with Release?
A: Try to incorporate this into your workout regimen weekly. Recovery is crucial for growing muscle, reducing inflammation, and avoiding injury. Ultimately, your body needs recovery time so that you can improve your performance. 
Ready to Flex? Book a LIFT or Release class at select Barry's locations and fast-track your way to a better body. 
To be the first to know about future Flex locations, follow us on Instagram @barrysbootcamp.