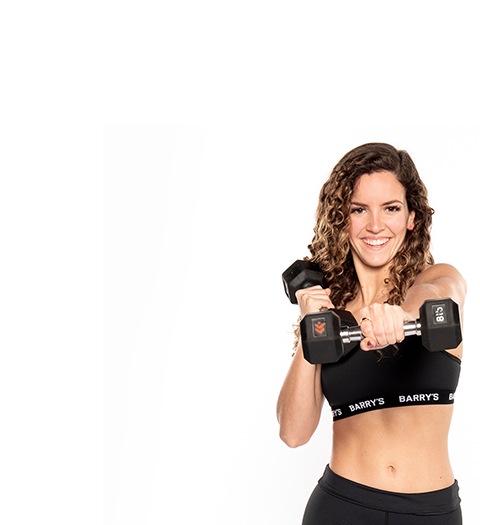 About
Get to know me
At a very young age, I developed a love for all things active. Whether I was traveling the world for gymnastics, chopping boards and kicking butts in Tae Kwon Do, or joining every varsity team I could, being active was always something I craved!
As tiny human with loads of energy, I always needed an outlet and I found that in sports. With time… and a few injuries, I traded sports for fitness. From going hard at the gym, to eventually becoming a personal trainer and group fitness instructor, fitness turned into my passion. It's become more than just an outlet; fitness for me has evolved into a space to help others grow. Don't let my size fool you! I will push you, I will yell at you, and I will help you achieve your goals — all while having a good time and listening to some killer music… But don't take my word for it, book a class with me and find out for yourself! See ya in the Red Room 😉
Find me on IG @_saltycurls
BOOK ME
Los Angeles
---
Favourite Day
Thursdays, Abs & Ass! Gotta get that booty.
---
Guilty Pleasure
PANCAKES with gobs of syrup (Aunt Jemima Original syrup to be precise) #Guilty
---
Checking Out
Curls...The ones I do in the Red Room too ;)