Barry's At-Home RIDE
The Best Workout in the World from the comfort of your living room.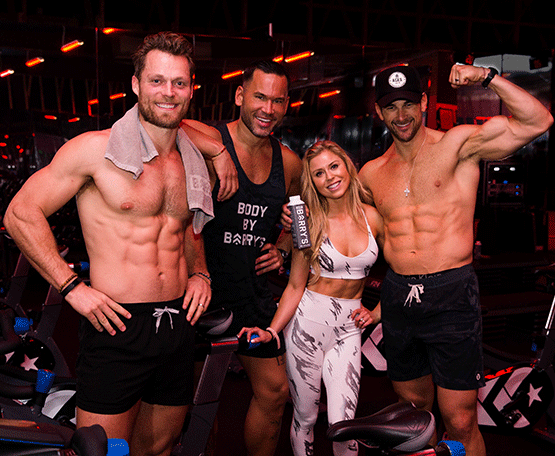 Let's go for a RIDE.
hop on A bike and (Barry's) RIDE
Barry's At-Home RIDE is your chance to feel the magic of our RIDE room from the comfort of your home. Work(out) with best-in-class instructors from across the country as they guide you through an At-Home version of Barry's RIDE.
---
WHAT IS BARRY's RIDE
Low impact group cycling and strength-training classes.  If you're shy, video is optional.
Classes on Eastern, Central, and Pacific time zones.  Finding a class to fit your schedule has never been this easy.
Hop on any stationary bike for 25 minutes of cardio.
Grab a set of weights for 25 minutes of strength training.
---
READY TO GET STARTED?
Check out our new Weekly Membership.  All At-Home credit packages can be used across all regions (West, Central, East) for both Barry's At-Home RIDE and Barry's At-Home classes.